GitNex 3.3.0 is out now
Nov 18, 2020 by @mmarif
GitNex 3.3.0 is here with new commenting screen, issue/pr and comments emoji reactions, open links of popular instances and many more.
1. New labels/assignees popups
We have rewritten and redesigned the labels and assignees popups.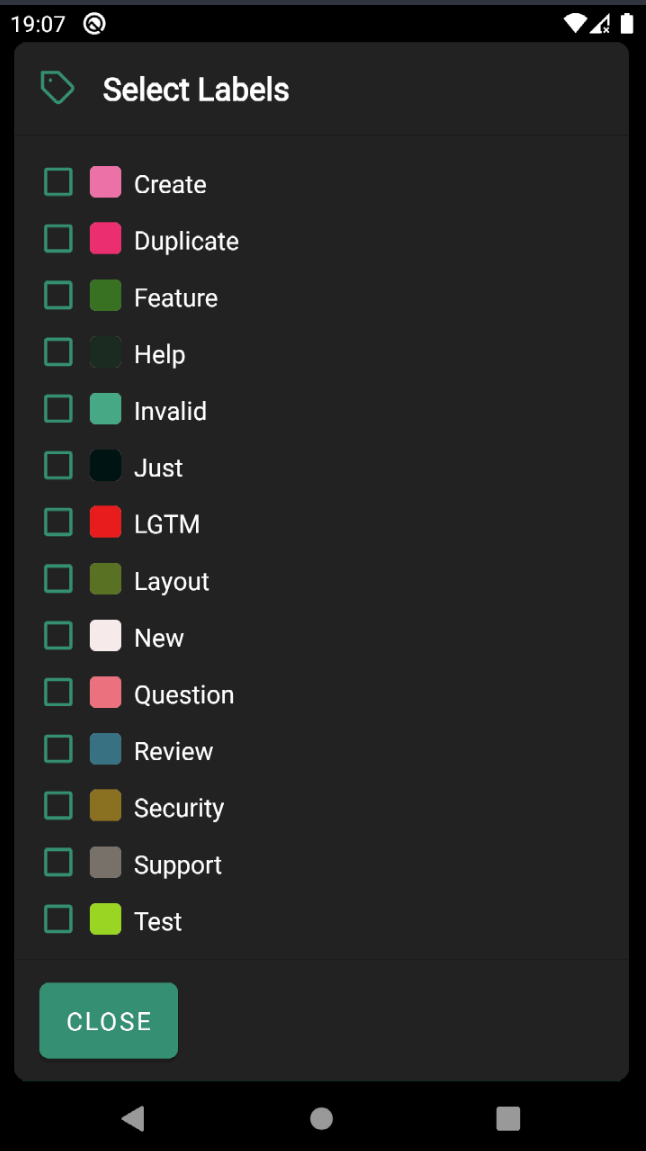 Labels popup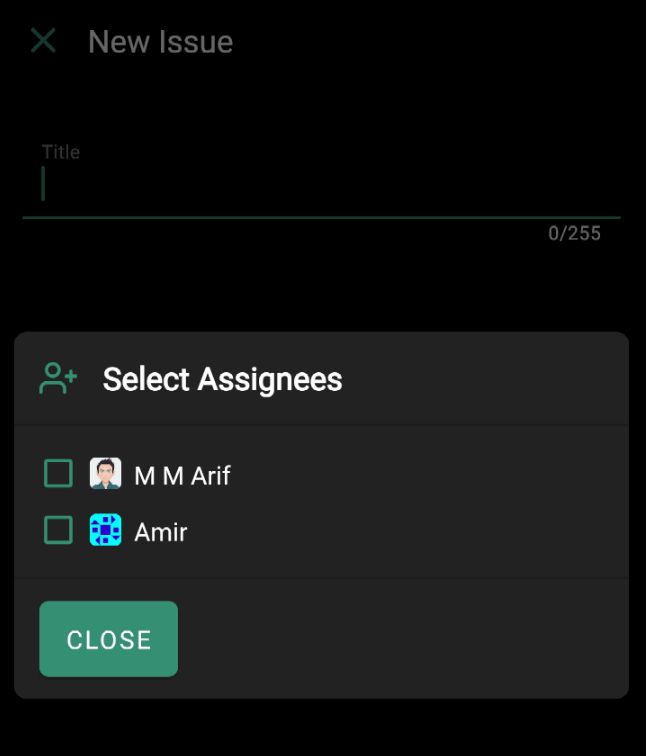 Assignees popup
2. Transition to new input design
You will now see new input designs thourgh out in this release.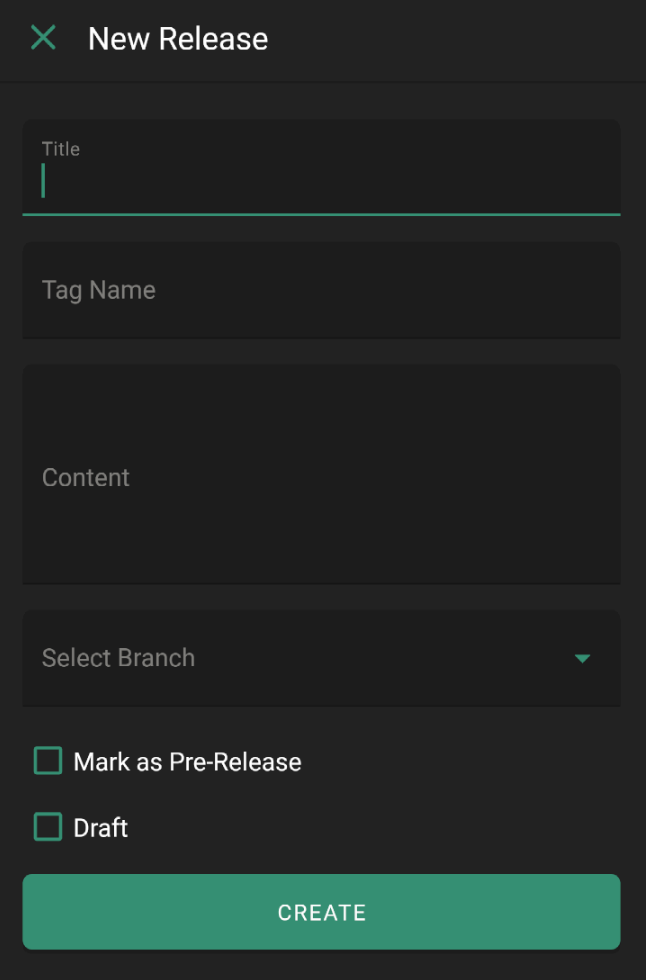 Create release screen
3. New commenting screen
Commenting screen has a new modern look now.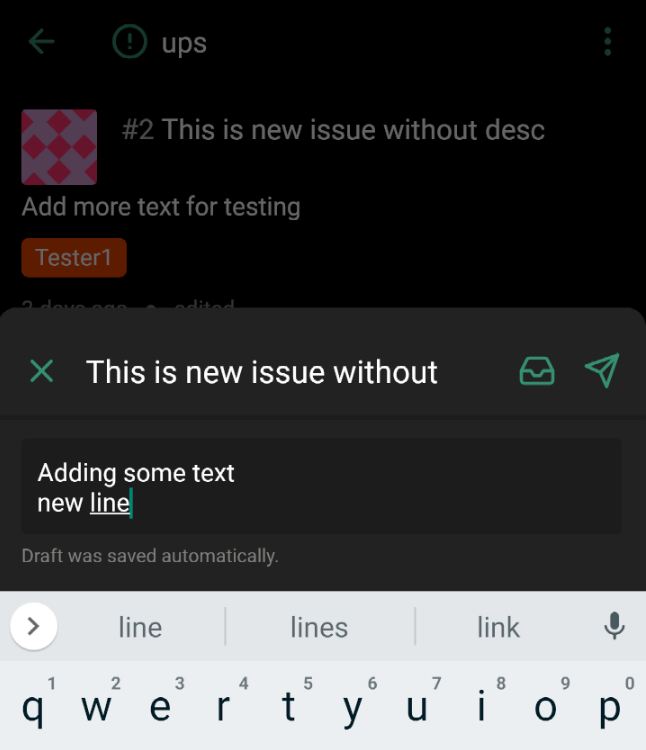 Comment screen
4. Handle popular instances
You will be able to open links from your email in GitNex to popular instances like codeberg.org, gitea.com etc.
5. Syntax Highlighting
New redesigned code blocks with code syntax highlight and theme which matches the app theme accent.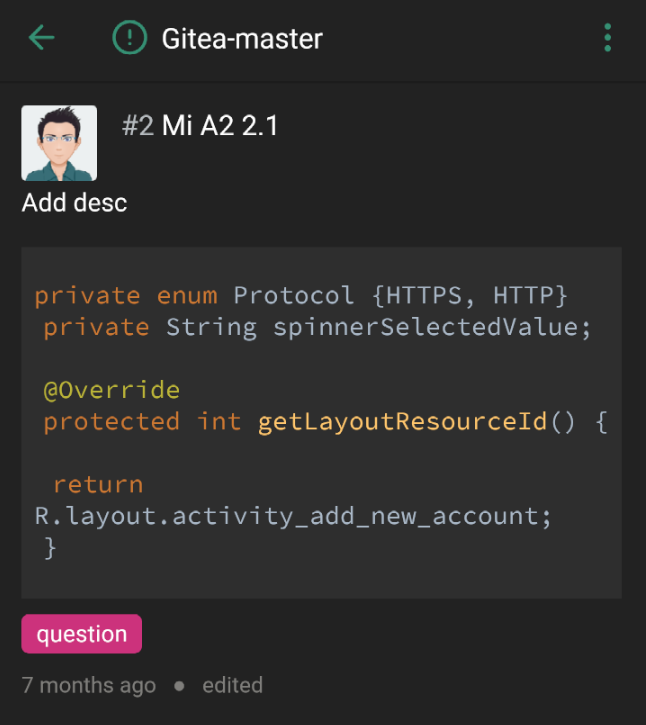 Syntax highlight
6. Organization labels in issues
If you have added labels organization wide, you will be able to see them in the repositories under that organization while creating or editing issue/pr.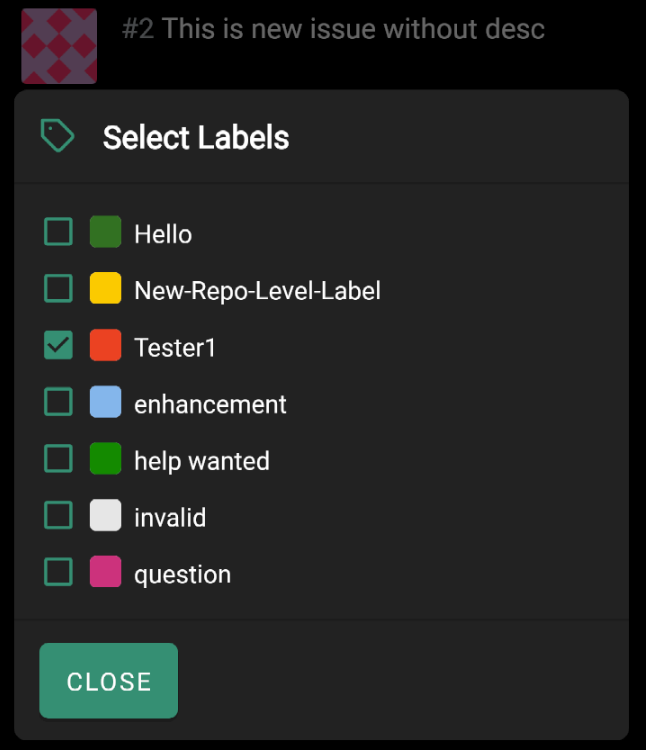 Organization labels in issue
7. Group notifications
We have redid the notifications and enhanced it by grouping them with some extra useful information.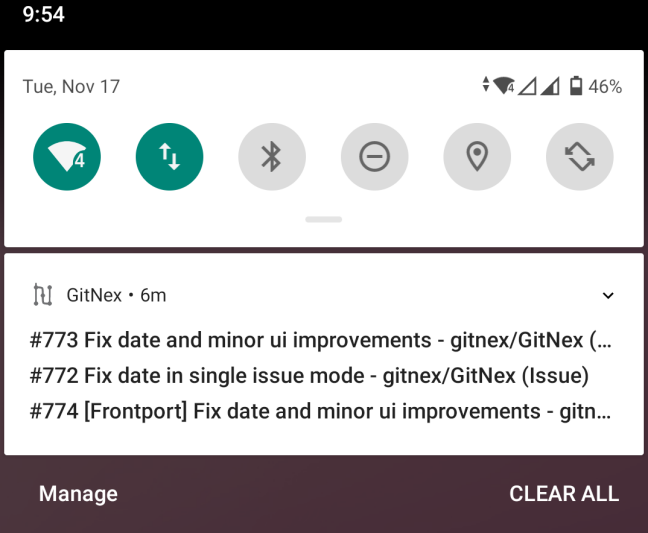 Grouped notifications
8. Issue/pr and comments emoji reactions
The best of this release is reacting on issue/pr and comments with emojis.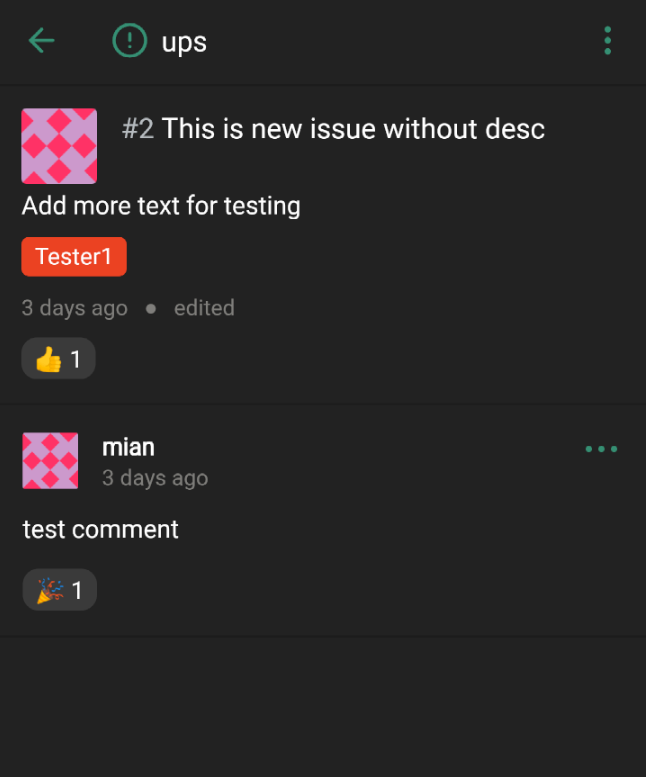 Emoji reactions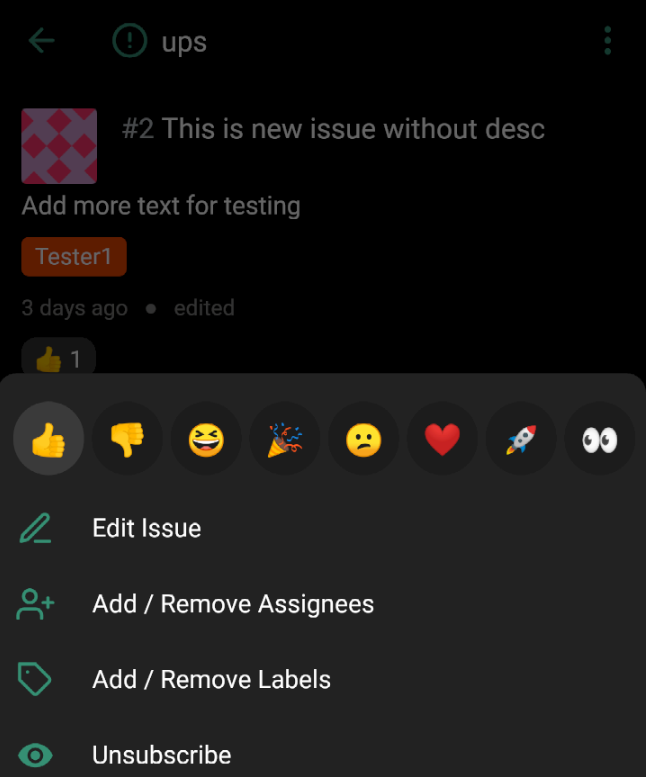 Emoji reaction selection
Other ehancements:
- Improve repository files
- Translated strings in settings selections
- Improve commits UI
- Improve app performance, decrease memory usage
- Optimize images